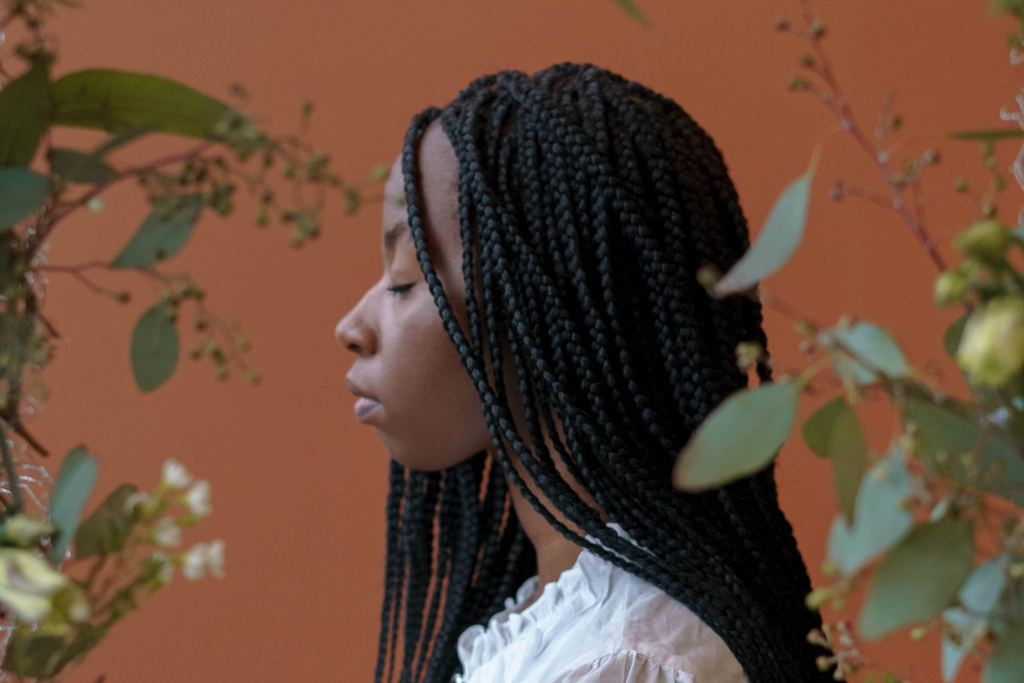 Afro Hair Products: An Underestimated Health Hazard?
Many hair products have dramatic consequences on the health of our hair. This phenomenon particularly affects the Afro community.
In October 2022,
a study from the Journal of the National Cancer Institute
found the effects of straightening use increased the chances of uterine cancer by 20%. Are there any other correlations between alopecia, hair loss and the use of hair products for afro hair? Find out below.
Summary
Shampoo and Harmful Styling Gel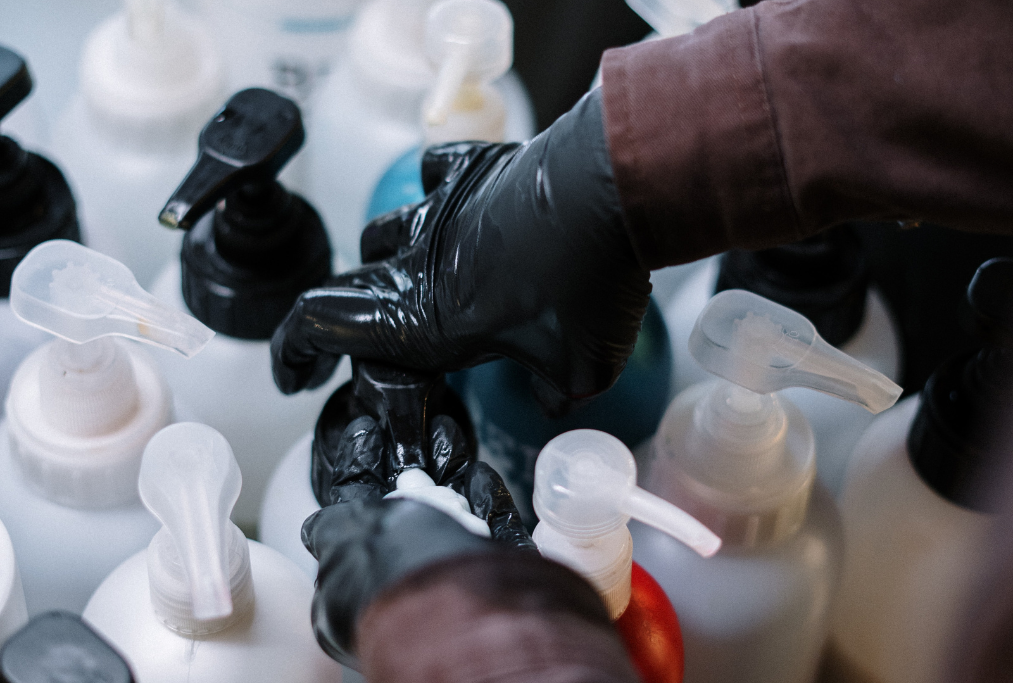 The cosmetics industry entices its consumers every year with more impressive and enticing new products for the maintenance of our hair. Some manufacturers attract their customers with a compelling price, neglecting the quality of the hair products they offer on the market.
New, emerging brands are trying to change this by using more natural ingredients. However, the majority of consumers continue to use the cheaper alternatives. Various components in these products can have long-term consequences on the health of your hair.
INCI composition: Do you really know what you put in your hair?
If you are a fan of shopping at supermarkets or afro-shops, it is highly possible that your hair care purchases contain ingredients that are harmful to the hair fibre.
If you have a sensitive scalp or are beginning to lose your hair, it is extremely important to look at the list of ingredients in your hair products. The legislations for cosmetic products for afro hair are not always adhered to. Indeed, many non-EU manufacturers continue to use harmful ingredients. Parabens, paraffin oils, surfactants, or perfumes can weaken afro hair. The frequency of use can also influence hair loss or hair growth.
Other hair products modify or destroy the structure of the hair. More recently, an American study shed light on the health dangers of a popular product in the Afro community.
Straightening Products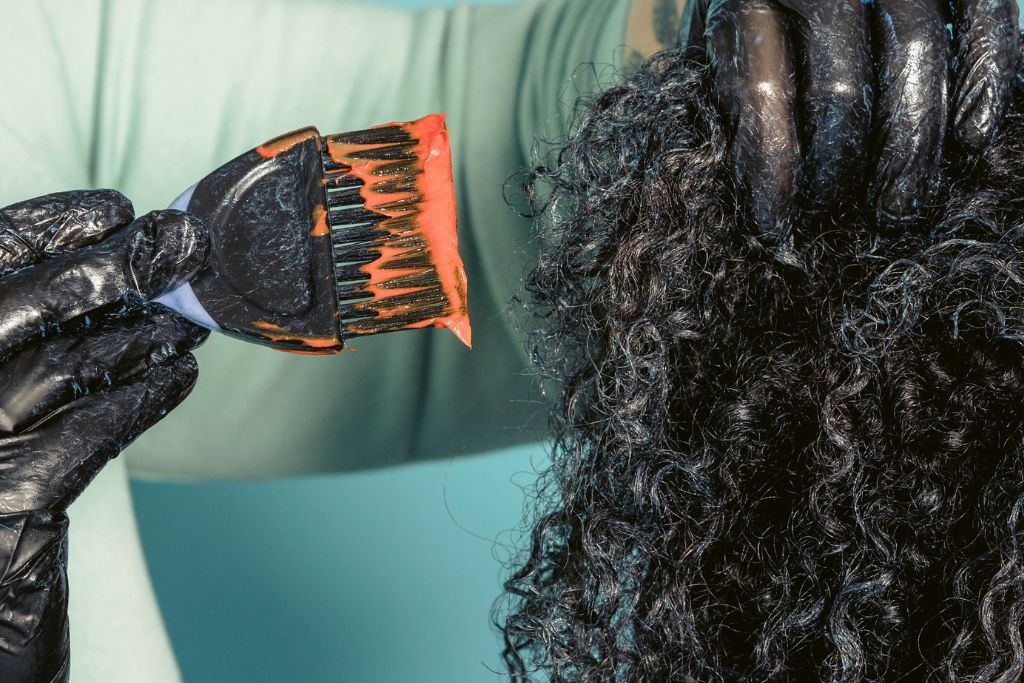 For some hair textures, it is impossible to obtain a silky result only by relaxing their hair with a flat iron or a hair dryer. Others take it a step further: chemically straighten their afro hair.
Straightening is for some a habit of modifying your hair to make it smoother. From an early age, people with frizzy, coiled or curly hair chemically straighten their hair. This practice is not without consequences for the health of not only your hair, but also your body.
Indeed, an American claimant won her lawsuit against a large cosmetics group, held officially responsible for the non-communication of the effects on the body of relaxer creams. The plaintiff suffered from cancer of the uterus and had to undergo a removal of the organ.
This dramatic consequence effects only a tiny portion of consumers. Other more recurring effects such as hair loss, scalp sensitivity or alopecia are often reported. If customers are not careful, these symptoms can become irreversible in some cases.
Other consumers have understood that it is important to change their hair habits by banishing straightening products and favouring protective hairstyles that keep natural hair healthy. They are either embellished with hair extensions or wigs are used to change their style. But are these products any safer?
Kanekalon Synthetic Fibre Hair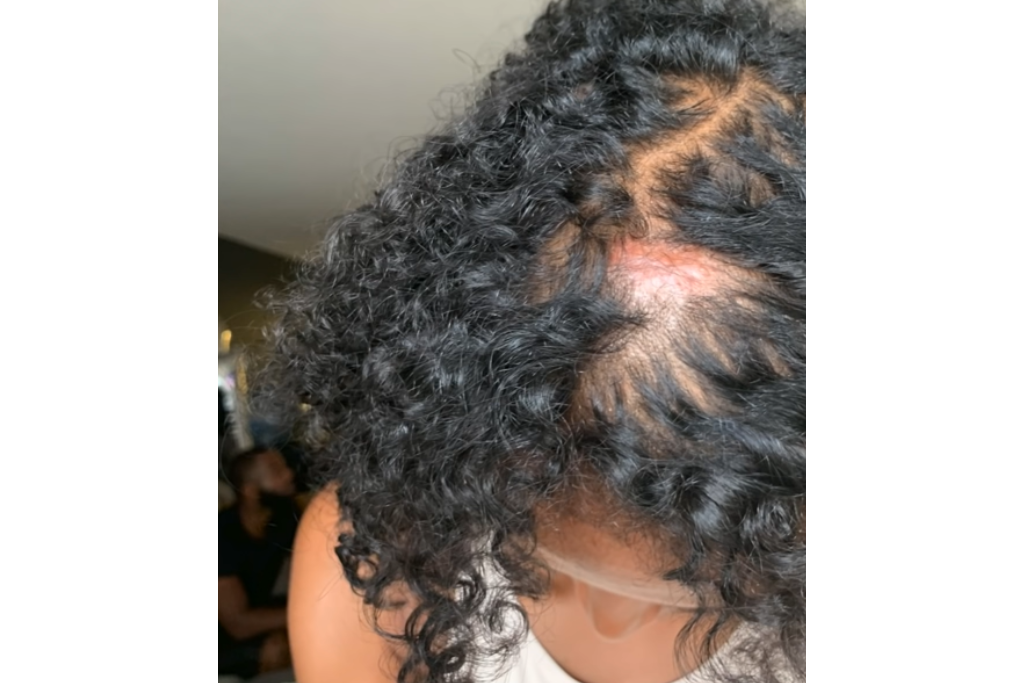 Seen as the perfect alternative for African hairstyles without modifying the natural hair, synthetic locks are very popular within the Afro community. From childhood through to adulthood, people use synthetic hair to regularly make changes to their appearance and for ease of use.
Several types of hair extensions exist: from human hair to synthetic fibres such as Kanekalon. They are sold under numerous brands and have the ability to cheaply mimic the texture of hair. Users can modify their structure by running them under hot water to make them shiny or create braids to realise their ideal afro hairstyles.
Allergy, itching, alopecia: Kanekalon, a safe product for consumers?
In 2020, the University of Colorado Research Program conducted a study highlighting volatile organic compound emissions from highly heated synthetic hair. Data was gathered from several families of African-American origin who styled synthetic hair on a daily basis. They were seen to have been exposed to particles which can be inhaled if they burn the end of the hair or pass the hair through boiling water, potentially releasing endocrine disrupters.
Regular use of its products can lead to long-term health consequences. Indeed, countless bloggers and YouTubers denounce their disastrous experience after using Kanekalon hair. Some end up with an inflammation of the scalp, the beginning of alopecia. The only solution offered by their hairdresser is to soak their hair before use in a solution of cider vinegar and hot water for several minutes.
Some brands try to offer synthetic products without the presence of vinyl chloride or modacrylic, chemicals responsible for allergic reactions.
If you're ready to change your hair routine, here are some tips to protect your hair.
3 Methods to Preserve Healthy Hair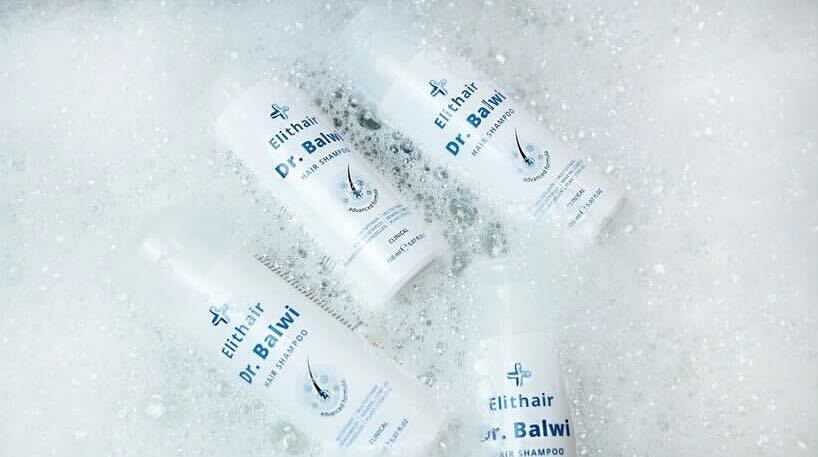 Accept your natural afro hair
Focus on all natural care to preserve hair texture. This will boost hair growth by using the right ingredients and adapting it to your daily routine. The range developed by Dr. Balwi helps maintain hair growth and strengthen the health of your hair.
Avoid harmful hair products
If you are not yet ready to radically change your hair habits? You can try spacing out the use of certain products to reduce your exposure to harmful components. Find alternative nourishing products, which contain natural ingredients for your hair type or locks made from natural hair for your hairstyles.
Your hair structure is already damaged: What now?
First, immediately stop chemicals to which you suspect an allergic reaction. See your GP or a dermatologist for a consultation. If the specialist sees too much damage to your hair loss, they can prescribe an anti-hair loss treatment to regain hair growth. In the event that the hair follicles are no longer functional, hair transplantation remains a possible solution.